ASEF and MFC Presents - BAG THE BLUES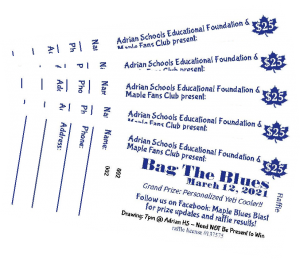 Adrian Schools Educational Foundation and the Maple Fans Club partner once again to support Adrian Public Schools and our mighty Maples!
Instead of our annual Maple Blues Blast we are conducting a raffle which you can enjoy from the warmth and safety of your home.
Read more on this amazing event by clicking the image above or by following the event Blues Blast Facebook Page.

Now Enrolling
It's easy to enroll in Adrian Public Schools! Find step-by-step instructions on our website under Registration Information. To enroll, you'll need to review and complete your immunizations, fill out paperwork, and submit the paperwork to Adrian Public Schools in person.
District Substitutes needed
EDUstaff is an educational staffing company that specializes in training and providing quality substitute/guest teachers, substitute paraprofessionals, and other employee types to our partnering School Districts. Become part of the Maple Pride and apply today: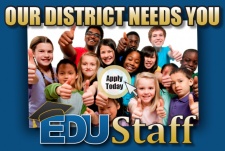 APS Updates and Maple Messenger
For the latest APS Update and Maple Messenger District Newsletter, please click here