September 4, 2019
https://www.wlen.com/2019/09/04/adrian-public-schools-educator-awarded-top-honor-in-the-state/?fbclid=IwAR3prenLlgEtKQOMEMPk86rmlFD3GeBlq1yIPoVo_Jfz5vByGZLIIVNsNd0.
ADRIAN, Mich. — Annie Howard, a veteran Adrian Public Schools teacher of 17 years, was recently announced as the 2019 Michigan Art Education, Middle-Level Art Educator of the Year Award. The award, which dates back to 1964, was created to allow fellow professionals to recognize one another as outstanding art educators.
"Congratulations to Mrs. Howard. Annie's passion for art education has inspired AHS students and students in Lenawee County to develop their artistic skills. Annie is a mentor, leader, and inspiration to AHS students and staff. We are honored to have Annie as a teacher at Adrian High School," said Mike Perez, Adrian High School Principal.
The Michigan Art Education Association (MAEA) was founded in 1949 and has since provided an exemplary networking opportunity and collegial support for visual art educators throughout the state. The MAEA is affiliated with the National Art Education Association and is currently one of the largest state art organizations in the Nation.
"I am truly honored to receive this award. It is a nod to my mentors, teachers, coworkers, beliefs, family, friends, and situations that have molded my career. We are who we are but are changed by people and moments; we are supported by individuals and gifted opportunities," said Howard.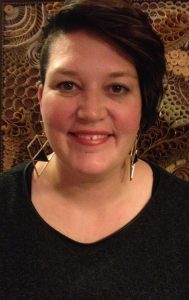 "I am proud to belong to such an influential profession and hope that I can change and encourage lives the way others have done for me. Adrian Public Schools proudly treasures the arts, and for that, I am grateful. We can continue to provide arts for all children in our district, and it is well known that the arts change lives, "said Howard.